As an audit manager, it is important to know the age of open issues. AuditFindings has several issue age capabilities for audit issue tracking. For all issues, AuditFindings will calculate the issue age, days until due, and days past due. These dates are calculated based on the issue date and the target resolution date or due date. AuditFindings displays these dates in a variety of areas.
Dashboard:
One of the widgets on the dashboard will display the issue age along with other audit issue information.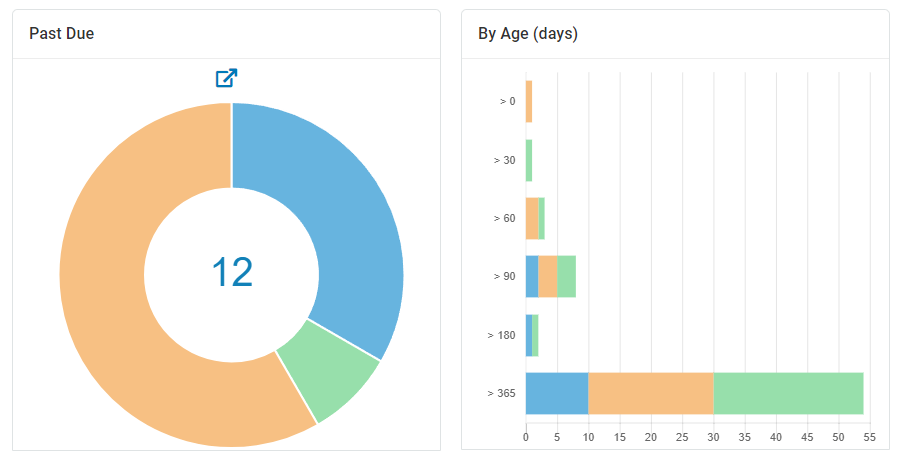 Issue Tab:
The issue tab displays a listing of audit issues within the system. This listing of audit issues includes the issue age and the days until the item is due or the days until the item is past due.

The user may filter the listing of audit issues by the number of days, such as items 100 days past due. There are several audit issue filter options available.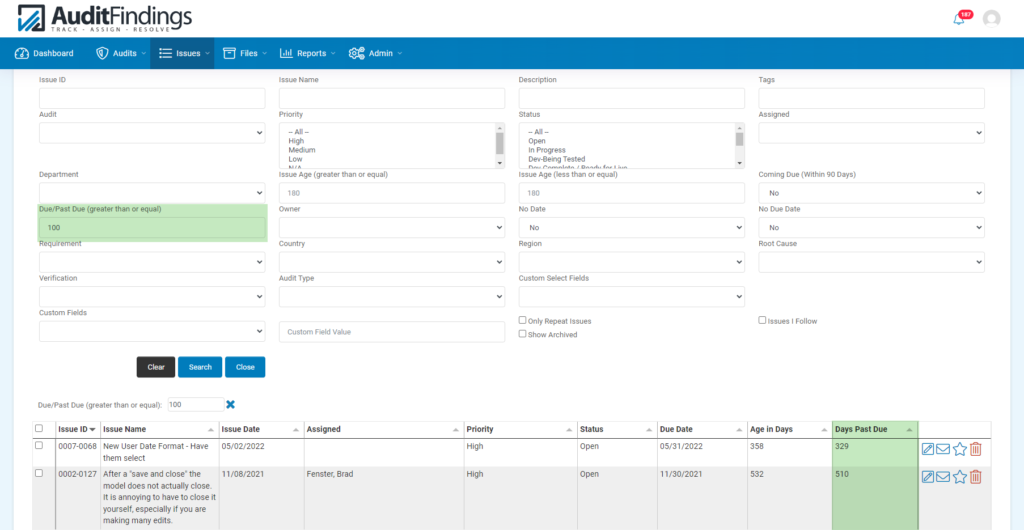 Reports:
The issue age along with days until due or past due age are also available in the issue reports section. These reports can be customized by the user. Below is an example of a basic report.

The system support document outlines the AuditFindings issue age calculation feature. If you would like to learn more about the system, please review the system AuditFindings Overview page or contact us at support@auditfindings.com.