Get to Know Our Robust System
AuditFindings is an Audit Issue Tracking System for managing audit issues. With AuditFindings, audit and compliance managers have a robust system to keep track of audit issue corrective action. Below is an overview of the audit issue tracking system.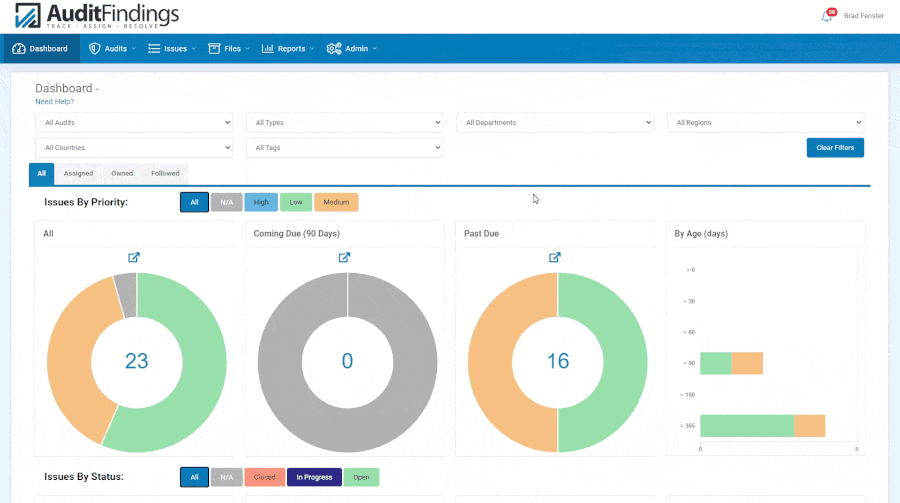 Issues by Audit

Issue Aging / Past Due

Issues by Organization

Issues by Priority

Issues Assigned to Me

And more…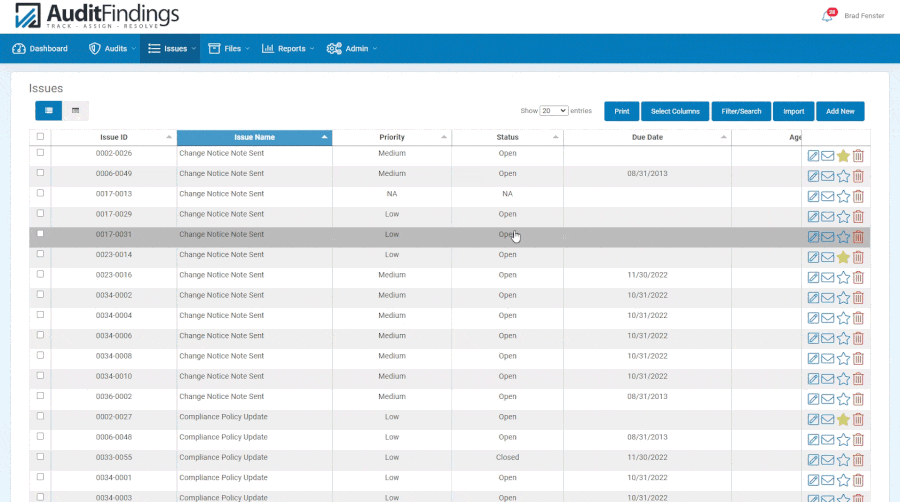 Issue Priority or Status

Archived, repeat findings, or followed issues

Department or Individual

Issue tags or custom field values
Easily import current spreadsheets to populate the data within AuditFindings.
User Access Rights

Notifications

Security Settings
Within the Administration section, an organization can usually customize the system to match the organization's current workflow. This makes transitioning to AuditFindings easy for an organization's users.